HappyLittleTrees wrote:
Looks like a soup can. What drew you to it? I liked your last one.
Shortly after the American revolution, the fashion changed for these drinking vessels. At least that's how it seems to me. Curves and flourishes start to disappear, and the mugs begin taking on elements of barrels (staves, straps, even rivets) to the point that lifelike barrels with handles become the fashion.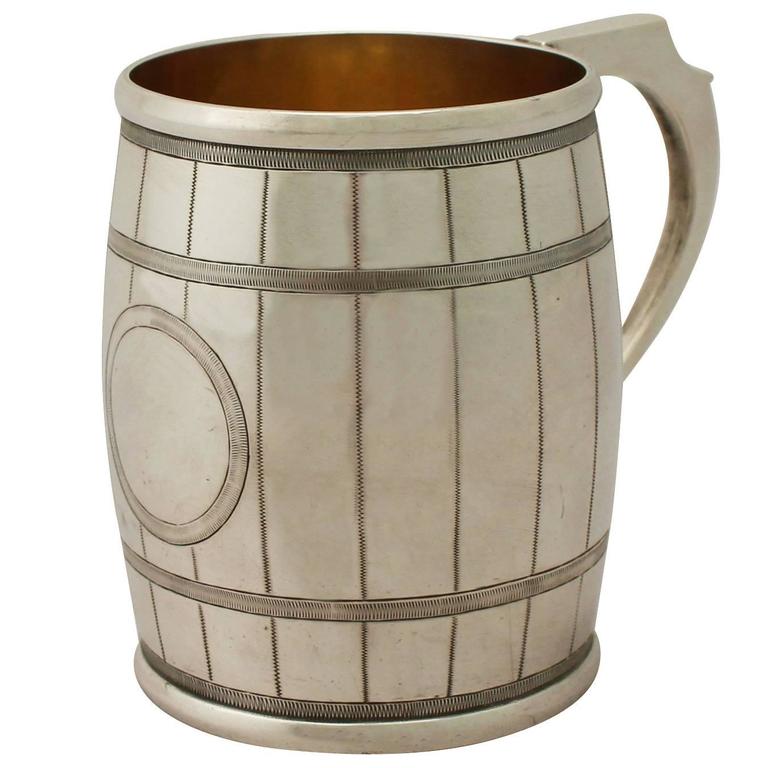 I like that style, though maybe not so over the top literal. Unfortunately, I've only seen one piece that really fits in with the mugs I collect (pre-revolutionary war). It sold quickly and I haven't seen another. There are many from 1780 onward.
This piece I bot tonight is actually late to the game at 1793. But the form is just off the charts.
This isn't 1920s Bauhaus, 1930s art deco, or mid-century modern.
This is 225 years ago. George Washington wasn't just still alive. He was the mother effing president.
There were 10 watchers of this piece. I made a lowball offer figuring there was no way. But they took it.