goes with chili.
Heat oven to 425.
blend dry ingredients in bowl:
cup of flour
cup of corn meal
4T sugar
4t baking powder
1/2t salt
Add wet ingredients:
1 C milk
1 egg
1 T oil
mix.
spoon into oiled madeline pans:
bake for about 10 minutes. Maybe 12. Don't let em get too dark!
and you'll get twenty four of these: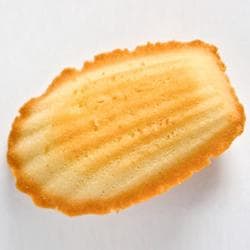 They are better when they are made individually like this rather than in a big cake you cut apart.